Hi!...everyone...<If there still anyone reading this blog haha>
Today I'll show you some planner supplies that I buy last week.
I don't have opportunities to go out or buy stuff online so when I go to the mall I like to go to stationary shop.
B2S is a stationary shop in Central department store in Thailand which is have so many branch.
So...let see what I got :D
First is masking tape brand "Twin seven for B2S only"
This is the second time I buy this set of masking tape.
Each role is only 250 cm...which is very short but its ok for me because
I like diversity of pattern.
This set is 55 baht. or about 1.68 USD.
This set of Highlighter is very cute...I love it!
the color is normal Highlighter but quality is good.
This set is 55 baht. or about 1.68 USD.
And then I buy 2 pens one is frixion pen and another is multicolor pen
frixion pen is cost 39 baht about 1.19 USD.
and multicolored pen is 42 baht about 1.28 USD.
Multicolored pen have 8 eight color which is awesome!
But because its a cheap pen so the flow of ink is not quite good
And then a expressions masking tape brand from Scotch brand
I heard that Scotch brand release masking tape for a while
but I can't find anywhere to buy..finally I got it yay!
They have small and big rolls.
Small rolls are cute but their pattern is not my style so I buy a big roll <18 metres>
Its cost 95 baht about 2.90 USD.
The texture is the same as adhesive tape like this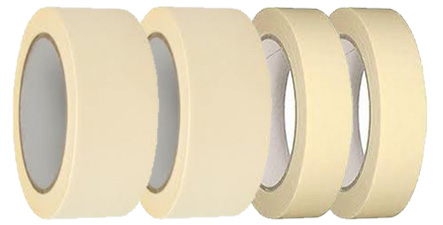 they have so many color but i love purple.
25 baht per pack <10 pieces> 0.76 USD.
And then I buy some stuff from stationary shop at my University.
This is sticky note..Its very cute and good quality.
From my experience I see that is sticky note cute..It will bad at adhesive haha
but this set is great! I really love them
Its cost 29 baht each or 0.88 USD. each
and this cute pen <but not good quality>
just 12 baht each <0.36 USD.>